In this article, the author gives definitions of such notions as consciousness, sub-consciousness, being and entity for any biological or non-biological objects. He also considers these notions in relation to computer systems. Different approaches to objective estimation of various objects' consciousnesses are also suggested. Besides, the writer offers the way to determine the exact point when a conscious object turns into a being or an entity.
Additional Key Words and Phrases: Consciousness; Subconsciousness; Superconsciousness; Knowing; Cognition; Awareness; Manifestation; Body; Organism; Being; Creature; Entity; Evolution; Human; Life; Life Cycle; AI; Artificial Intelligence; Computer; Computer Program; Operation System; Application; Software; Computer Science; Information; Information Carrier, Information Storage; Data; Alphabet; ABC; Word; Sentence; Phrase; Language; Concept; Thought; Brain; Thinking; Conceptual Thinking.
CONTENT
ABSTRACT 3
1. INTRODUCTION 3
2. PROBLEM DESCRIPTION 4
3. ORIGIN OF THE BASIC TERMS 5
4. CONSCIOUSNESS 6
4.1. Content of Consciousnesses 9
4.2. Types of Consciousnesses 9
4.3. Hierarchy of Consciousnesses 11
4.4. Locations of Consciousnesses 13
4.5. Evolution of Consciousnesses 15
5. CONSCIOUSNESS OF ORGANISMS 16
6. THE METAMORPHOSIS OF CONSCIOUS OBJECTS INTO BEINGS AND ENTITIES 18
7. PHILOSOPHY OF THE MEASUREMENT OF CONSCIOUSNESSES 21
7.1. The basis for information exchange of any beings (entities) within their species is an alphabet (ABC) composed by them or their creators 21
7.2. Information exchange (communication) of beings (entities) within their species takes place with the help of words and phrases. 22
7.3. Every being (entity) creates a particular language for communication 22
7.4. Every being (entity) thinks 23
7.5. All beings (entities) possess conceptual thinking 24
7.6. Measurement of the information (consciousness) and data volume 24
7.7. Every being (entity) has a distinct unit of measurement for information (consciousness).. 25
8. PROTECTION OF CONSCIOUS CREATURES IN OUR MORAL AND LEGAL SYSTEMS 26
9. FREQUENTLY ASKED QUESTIONS 27
10. REFERENCES 28
INTRODUCTION
Disputes over the interpretation of such notions as consciousness, subconsciousness and a being have been taking place throughout the history of the so-called modern humankind and provoke people's interest up to this day. Nowadays these debates have reached their climax.
Scientists from various research centers actively develop different structures (e.g. devices, robots, mechanisms, and so on), which, as they claim, possess artificial intelligence.
So, now – like never before – there is a need to formulate unified terminology and related nomenclature, which will be used within various areas of research, such as artificial intelligence, robotics, biocybernetics, computer systems, etc. It will help modern researchers to find a common language, which, in its turn, will contribute toward development of the technologies that will benefit the whole humankind.
I think that the future of the modern humankind is tightly intertwined with answers to such questions as "What are consciousness and subconsciousness?", "What is a Being?"
This paper is devoted to finding answers to these questions.
PROBLEM DESCRIPTION
"There is a conceptual gap between science, which stands for objective measurement and the conclusions we can draw thereby, and consciousness, which is a synonym for subjective experience. We obviously cannot simply ask an entity in question, "Are you conscious?" If we look inside its "head," biological or otherwise, to ascertain that, then we would have to make philosophical assumptions in determining what it is that we are looking for. The question as to whether or not an entity is conscious is therefore not a scientific one. Based on this, some observers go on to question whether consciousness itself has any basis in reality." [1] Ray Kurzweil
"Proposals have been regularly presented that purport to be scientific theories linking consciousness to some measurable physical attribute — what Searle refers to as the "mechanism for causing consciousness." [1] Ray Kurzweil
 "As British psychologist and writer Stuart Sutherland (1927–1998) wrote in the International Dictionary of Psychology, "Consciousness is a fascinating but elusive phenomenon; it is impossible to specify what it is, what it does, or why it evolved." [1] Ray Kurzweil
**********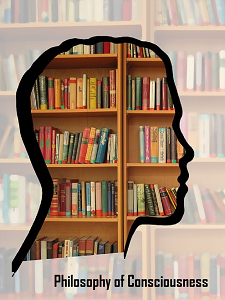 Want to read the entire volume? In the frame above you will find the full text of this volume. You can download it as a PDF file.
Enjoy reading it!